Watermarked Image Download
---
To download this image as a high quality watermarked JPEG, just fill in your billing information, agree to the
terms and conditions
, and click 'Purchase Image'. Your credit card will be charged and you will be instantly provided with a link to download your image.
Item #: US488876
Sheet 007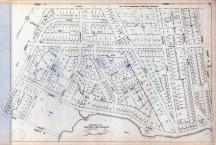 Image Type
JPEG

Dimensions
10276 x 6907 pixels

File Size
17.89 MB (at 300dpi)

Watermark
HMW Watermark

What is a watermark?
Our name "Historic Map Works" appears in repeating pattern across the image. The text is translucent and does not detract from the useful information on the image.
If you'd like to order a print of this image for display purposes, please see our
print sizes and pricing
.