Home
>
California
>
Los%25252525252525252525252525252525252525252525252525252525252525252525252525252525252525252525252525252525252525252525252525252525252525252525252525252525252525252525252525252525252525252525252525252525252525252525252525252525252525252525252BAngeles
>
Zanja No. 3, Brick Culvert, Alameda Street between Temple & Aliso Streets, Los Angeles, Los Angeles County, CA
B&W Photos
---

HB127755
Overhead Site View, Looking East

HB127756
3/4 View From Southeast Corner

HB127757
South Half Of East Elevation

HB127758
North Half Of East Elevation

HB127759
3/4 View From Northeast Corner (north End Obscured By Fill)

HB127760
South Elevation

HB127761
3/4 View From Southwest Corner

HB127762
West Side Of Culvert At Nw Intersection With Wooden Sewer

HB127763
Detail View, West Side Of Culvert At Sw Intersection With Wooden Sewer

HB127764
West Side, Showing Intersection With Wooden Sewer, View Looking Northeast

HB127765
View Looking South Into Wooden Sewer

HB127766
Overhead View Of Interior Of Wooden Sewer

HB127767
View Of Northwest Corner Of Intersection Of Wooden Sewer And Culvert

HB127768
Southeast Corner, View Looking Southwest (includes South Profile Of Excavation)
Data Pages
---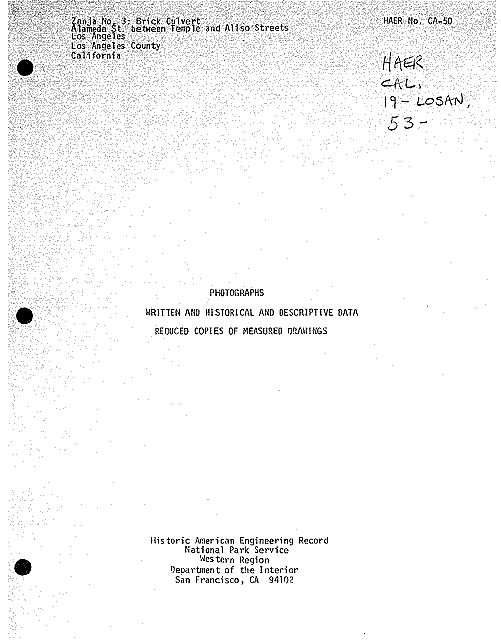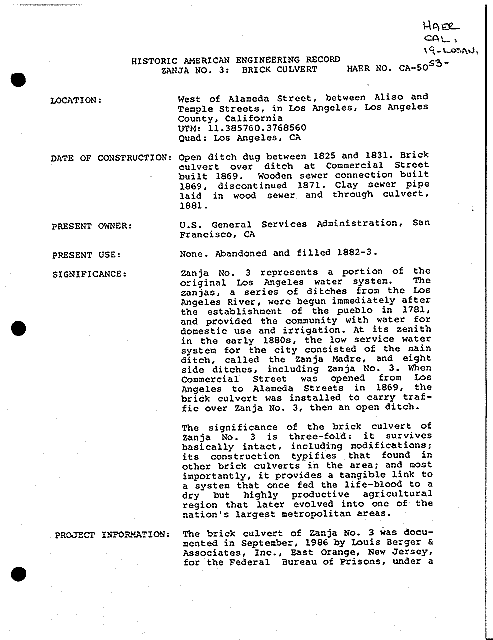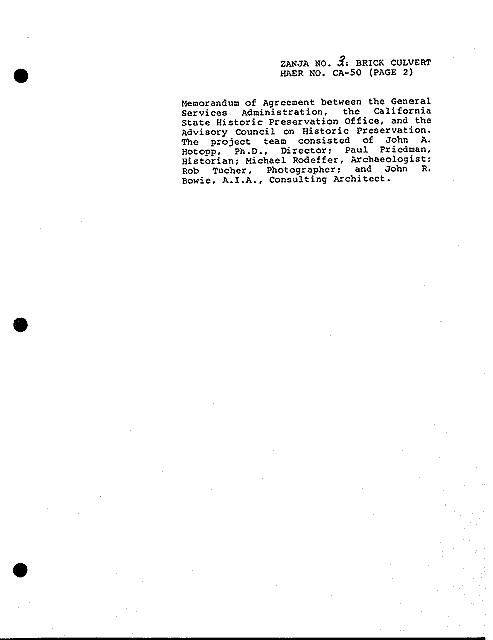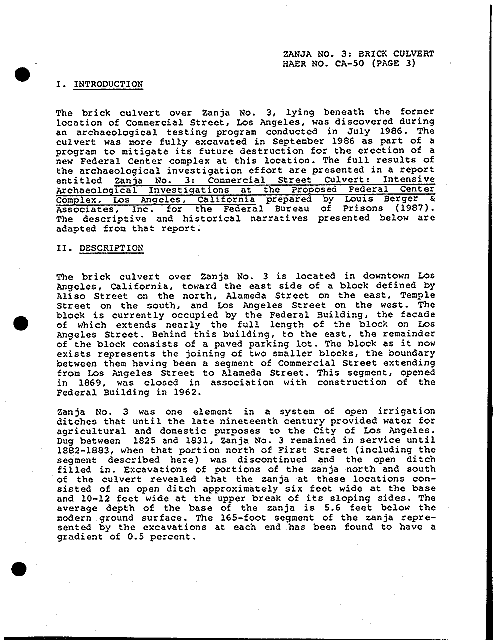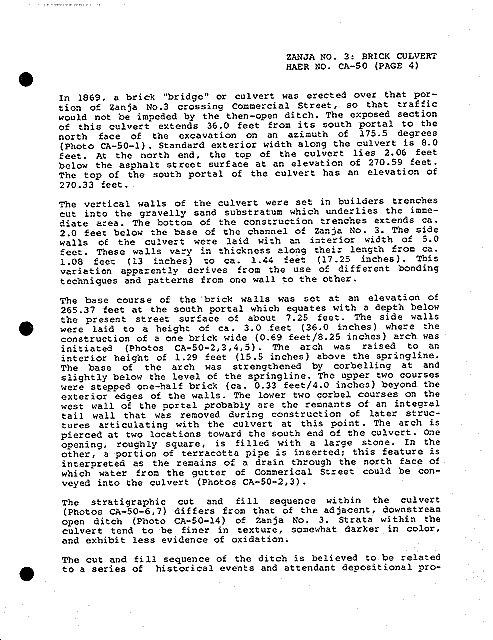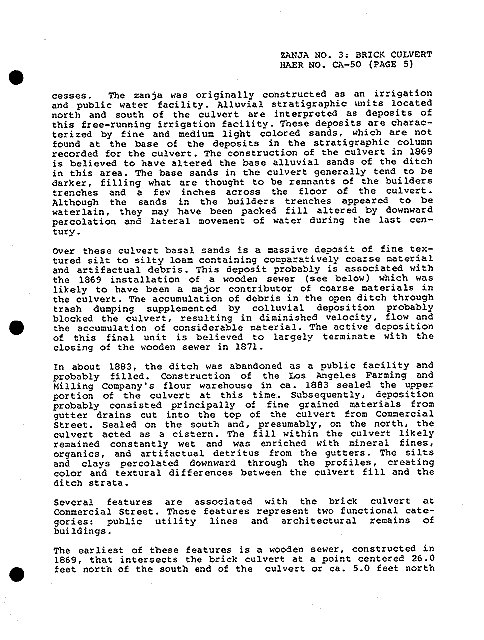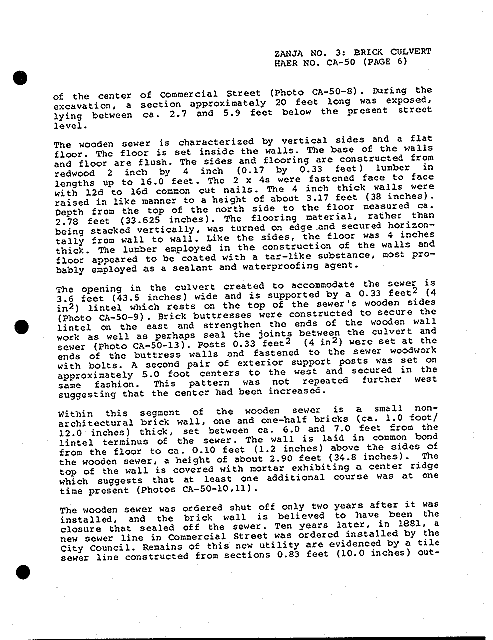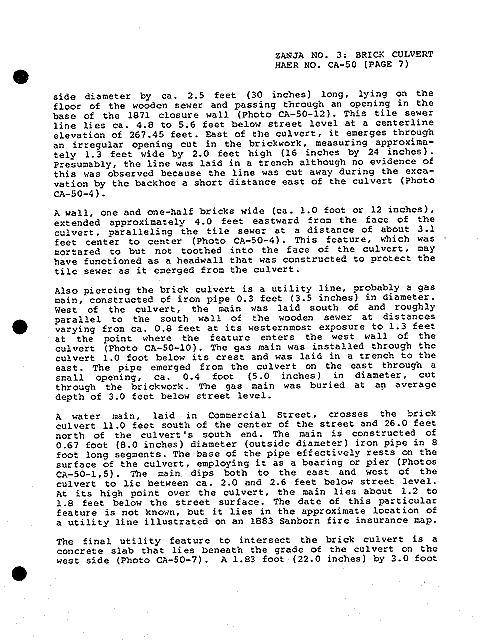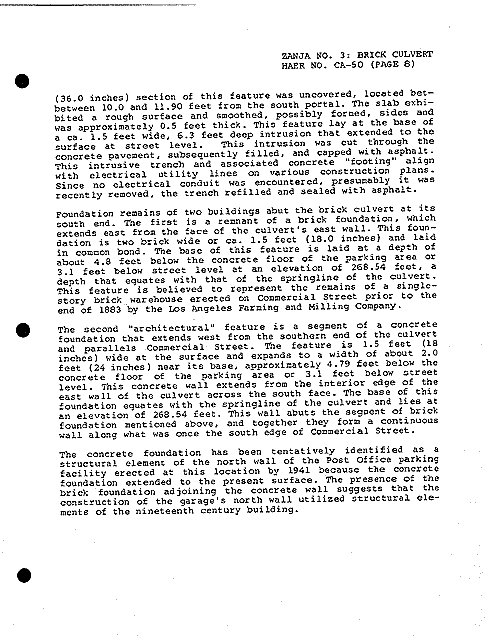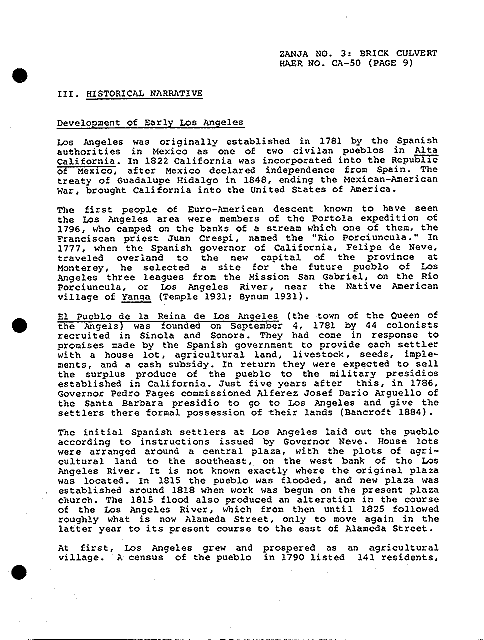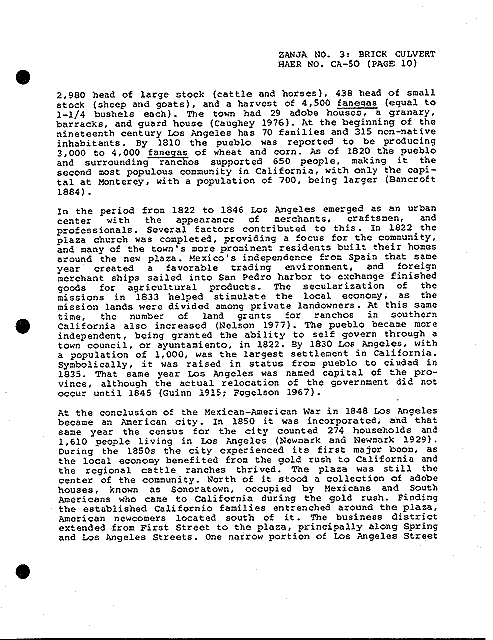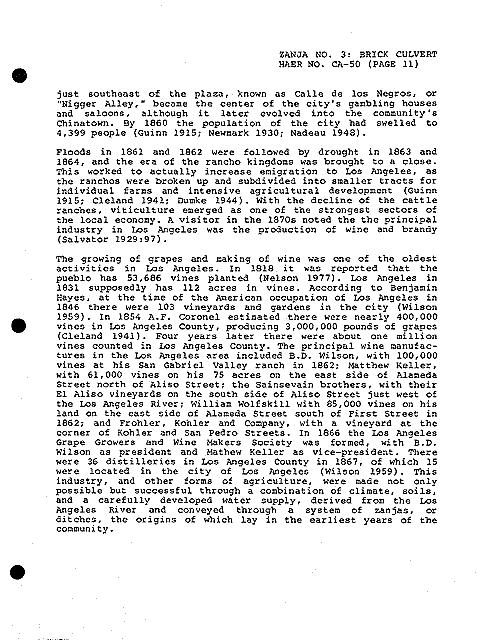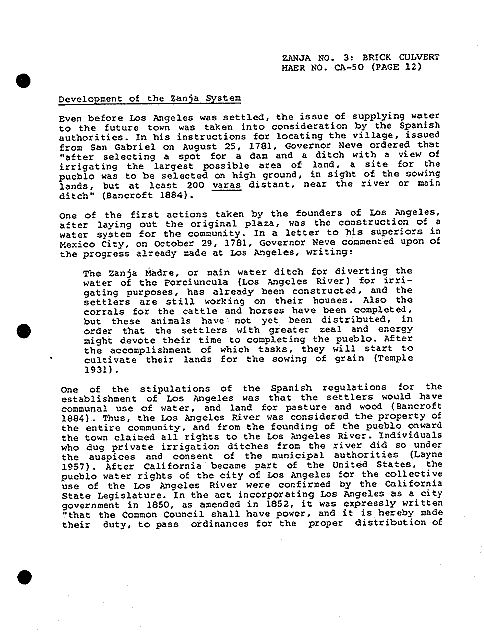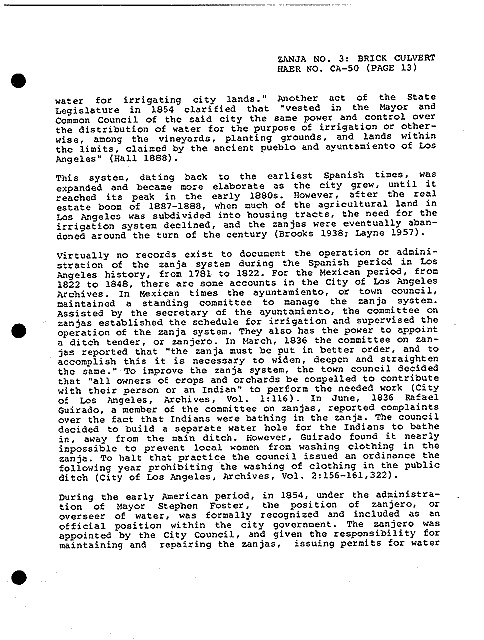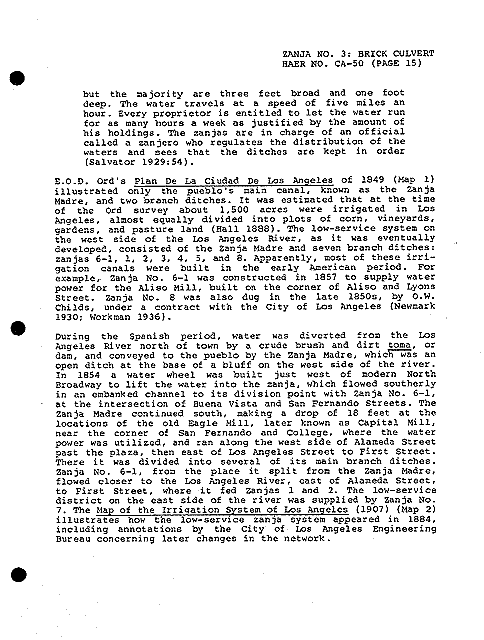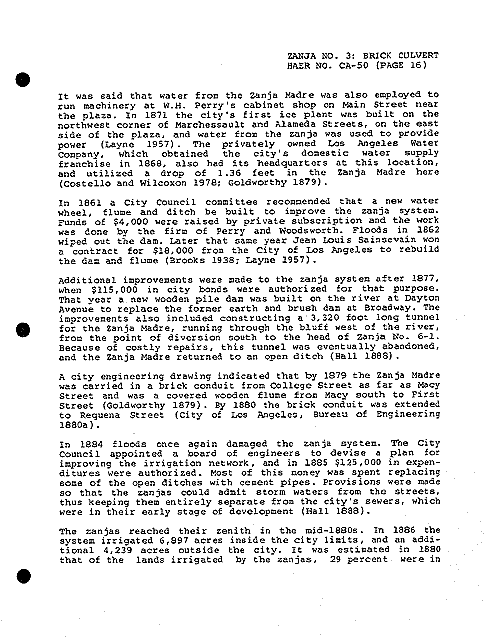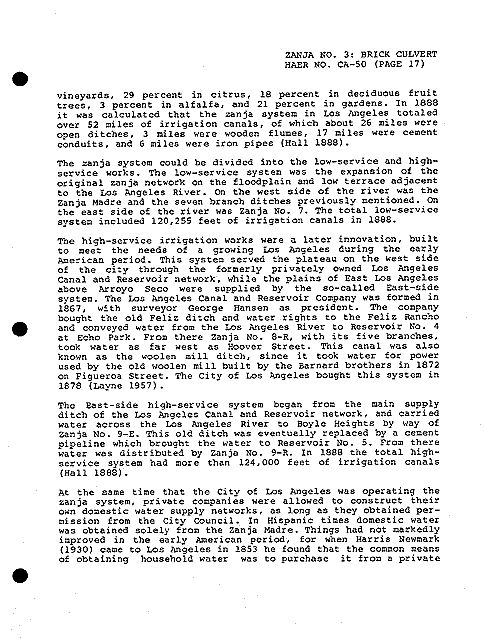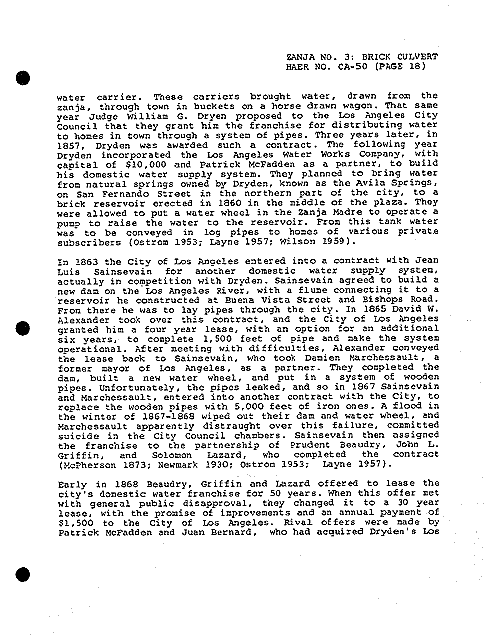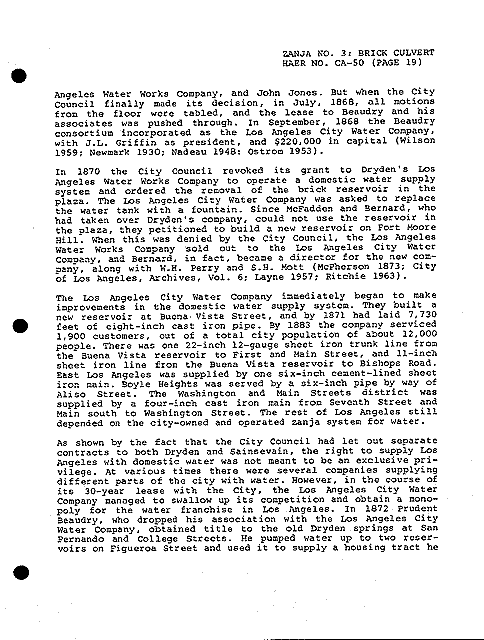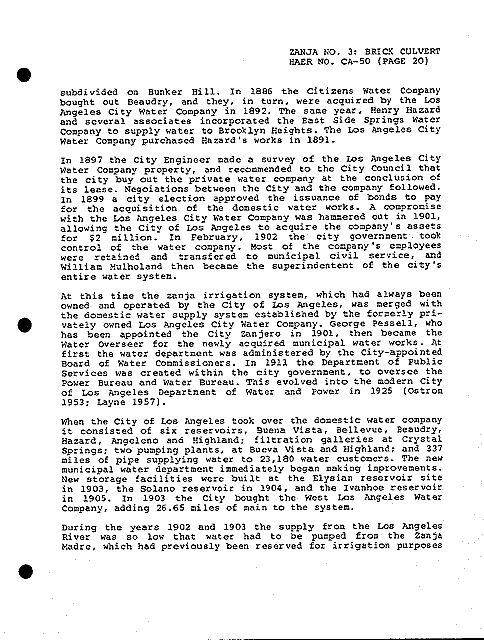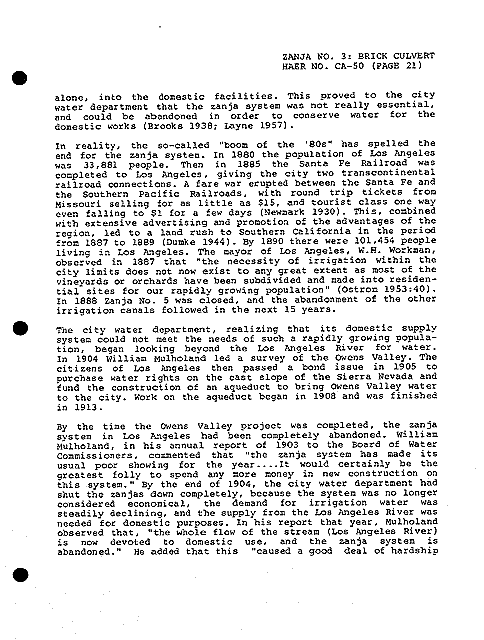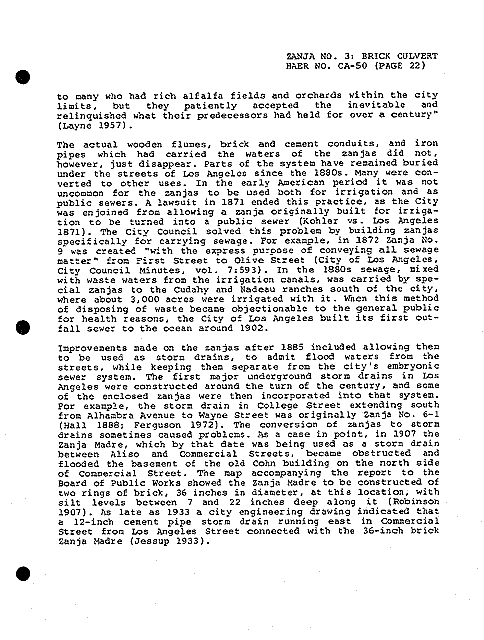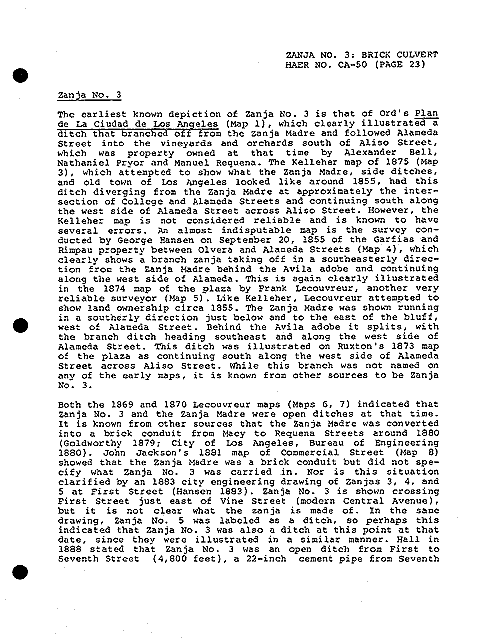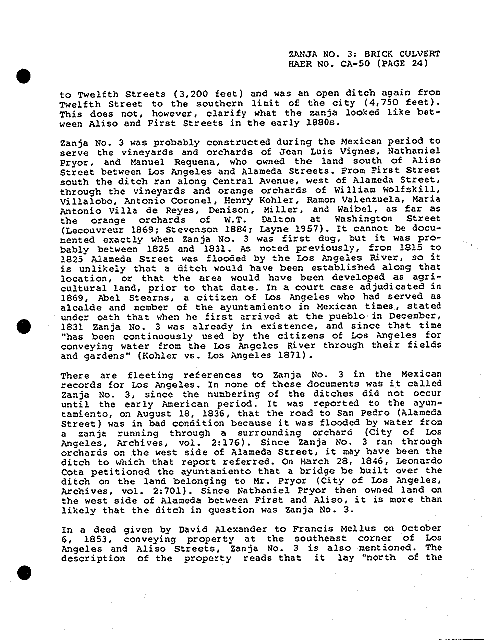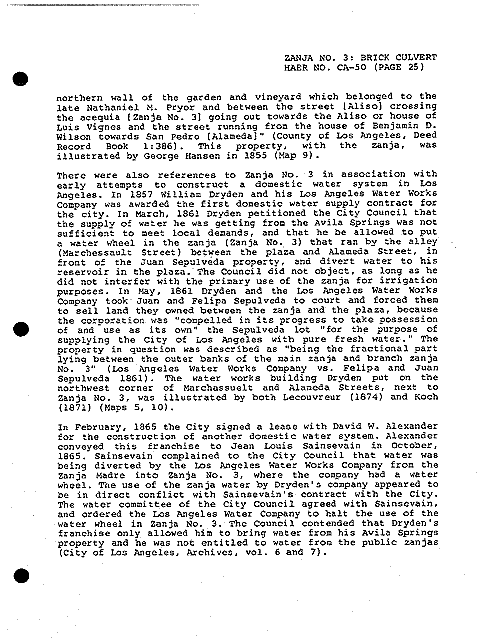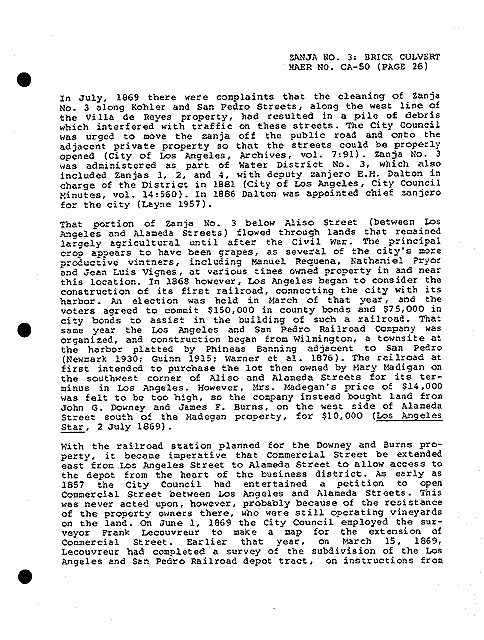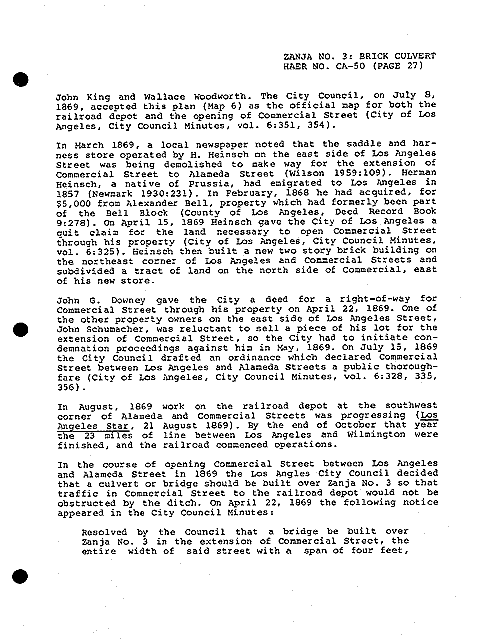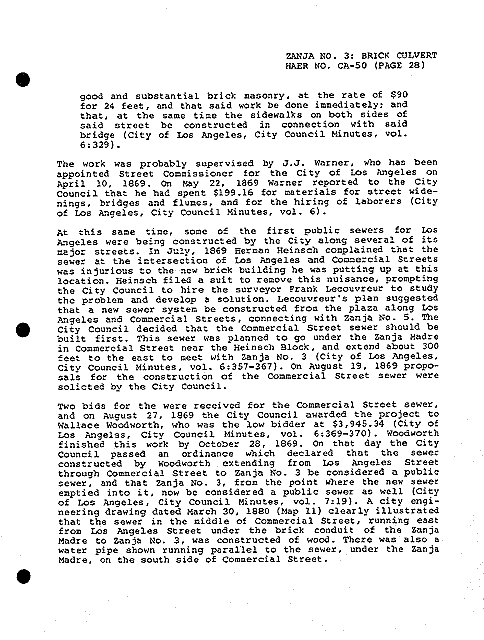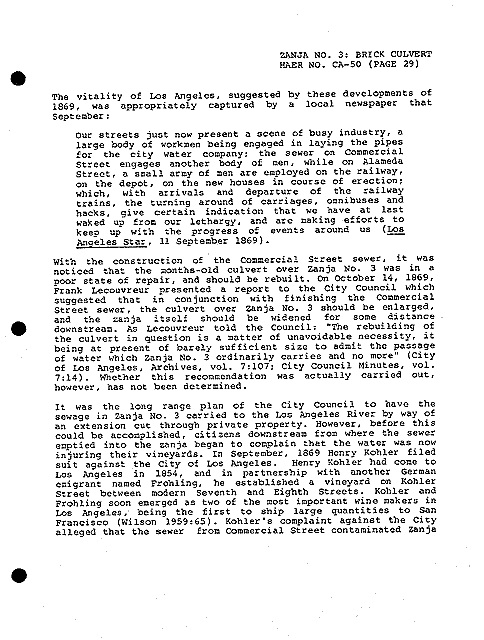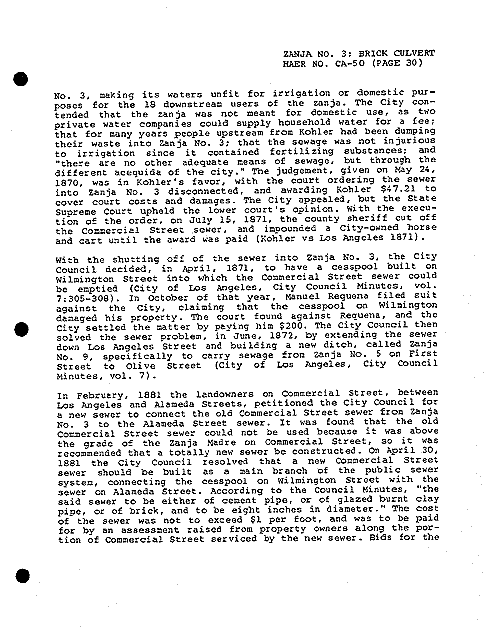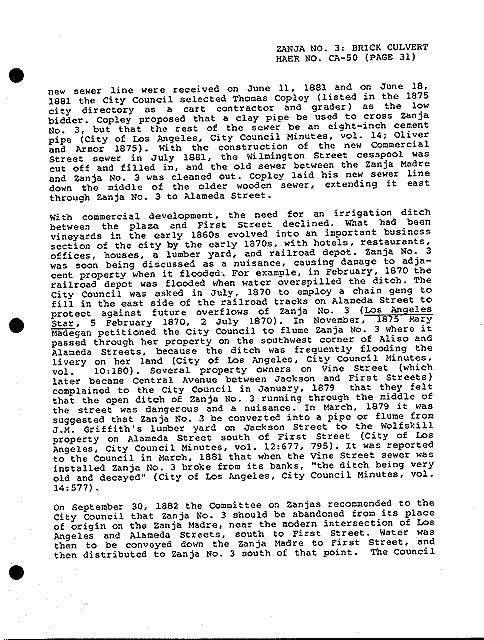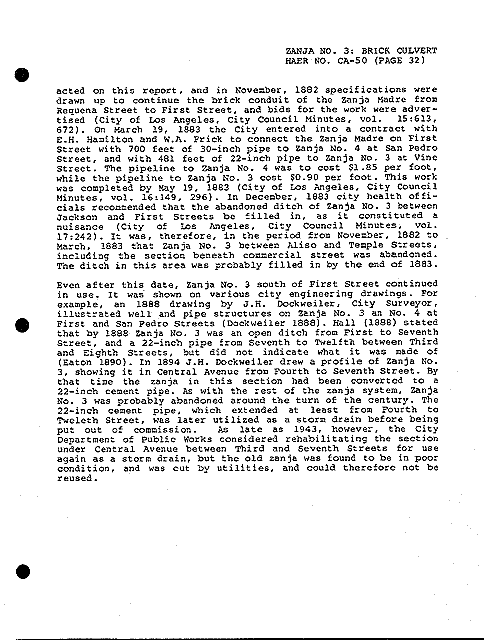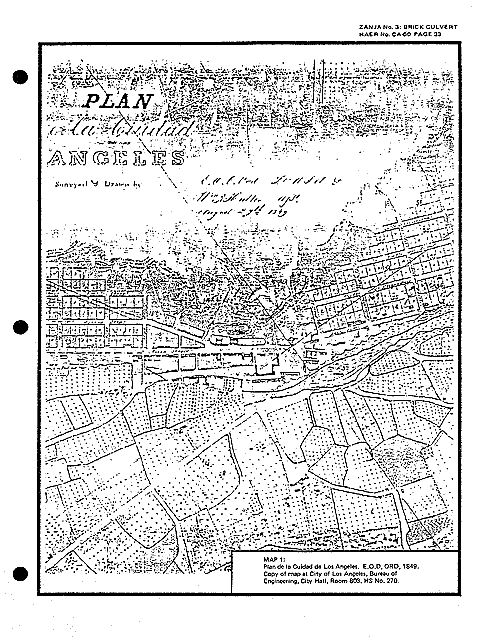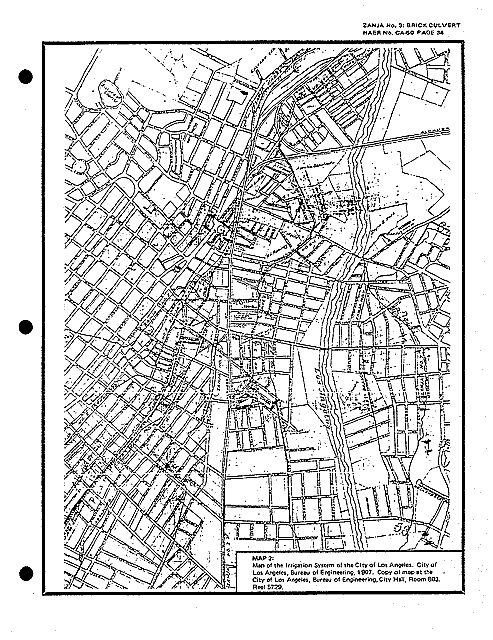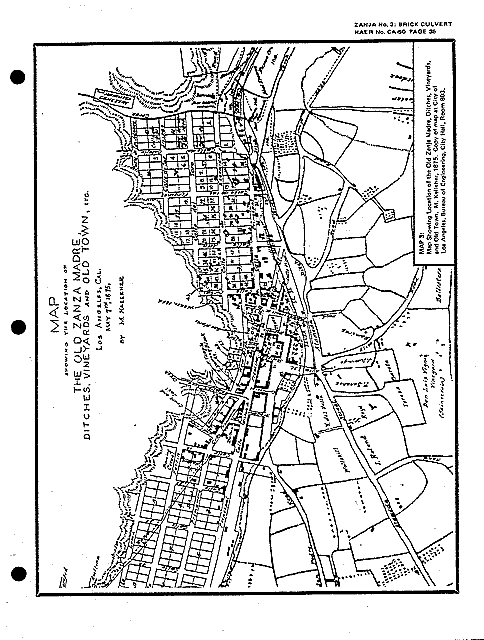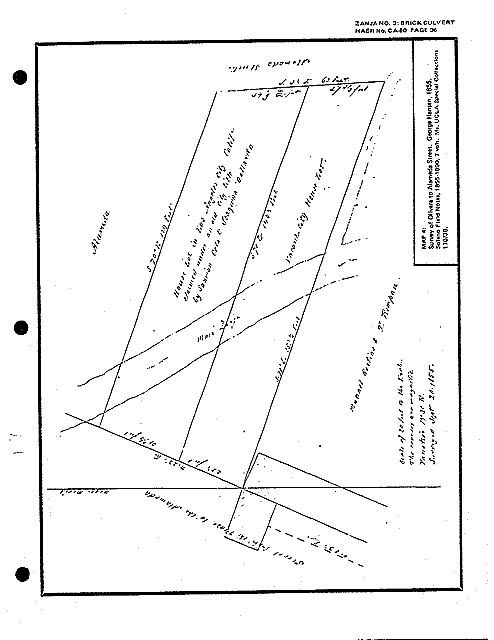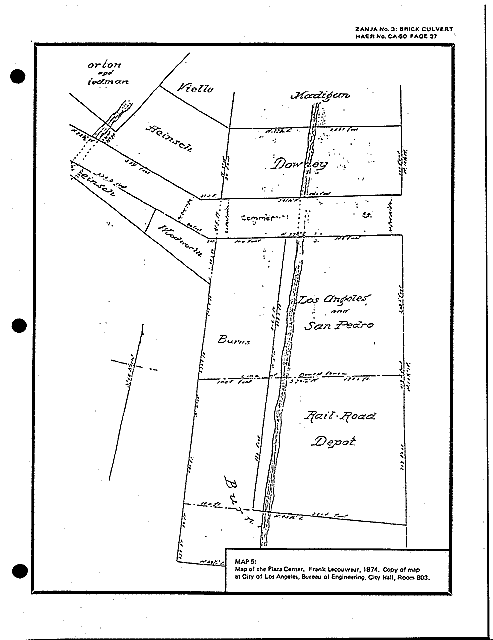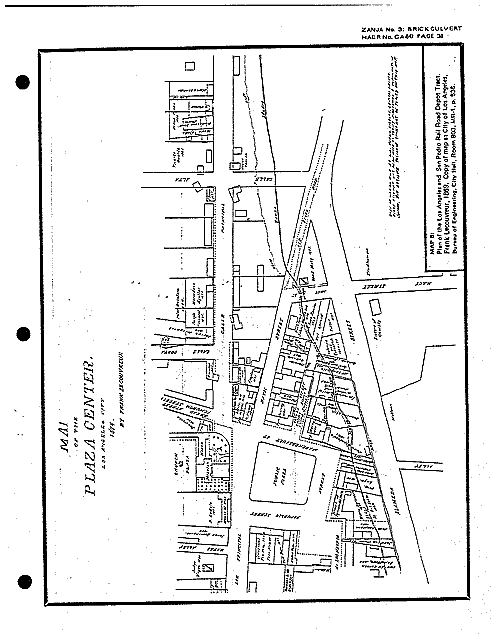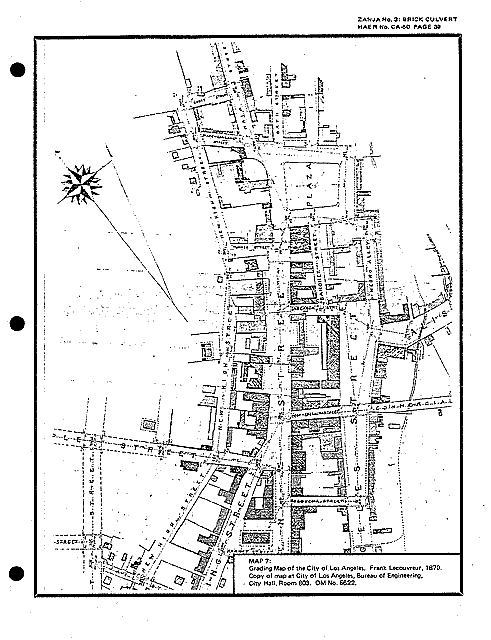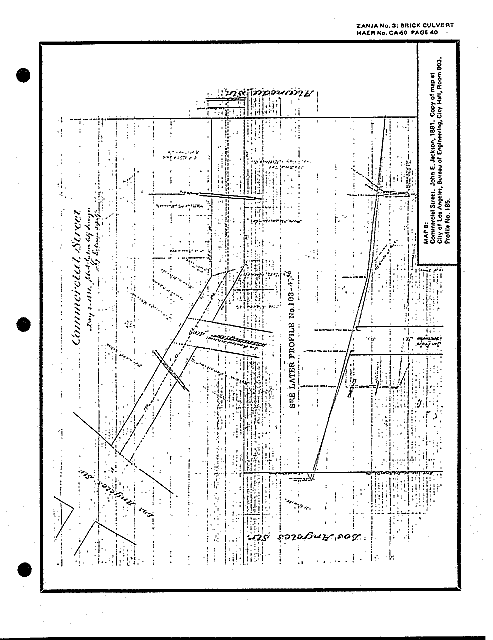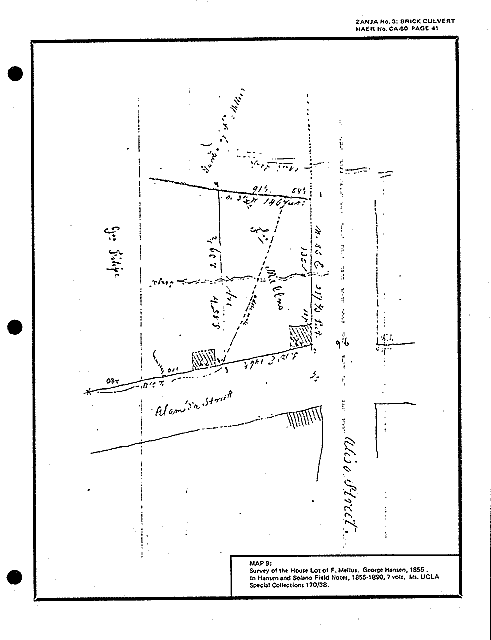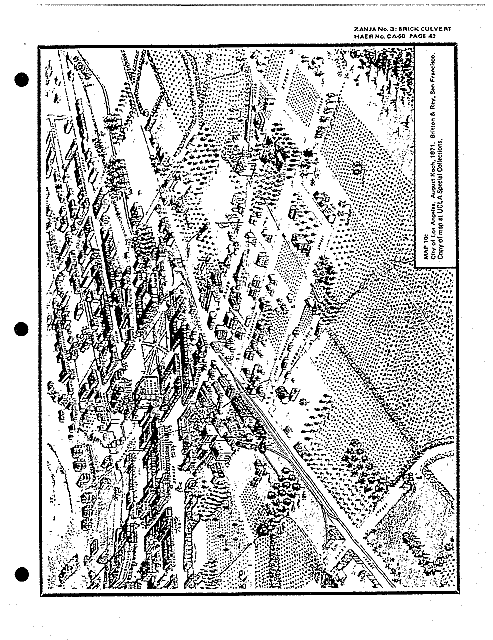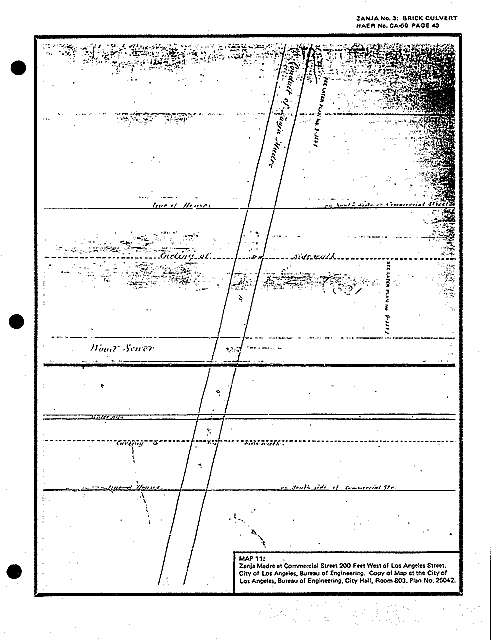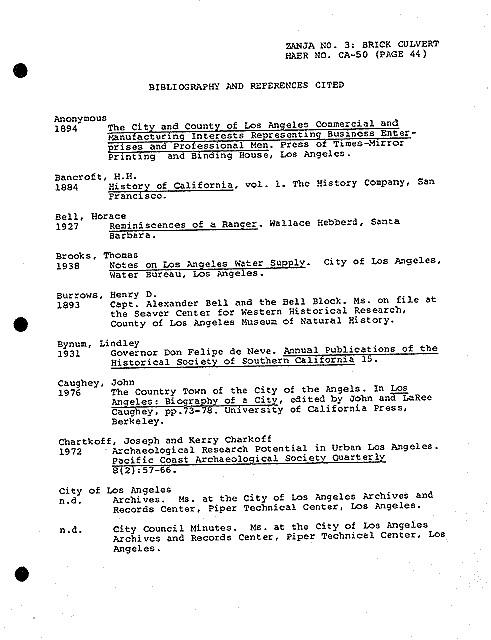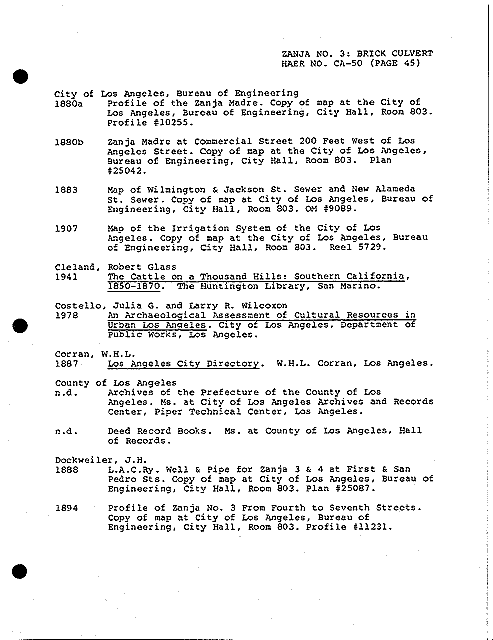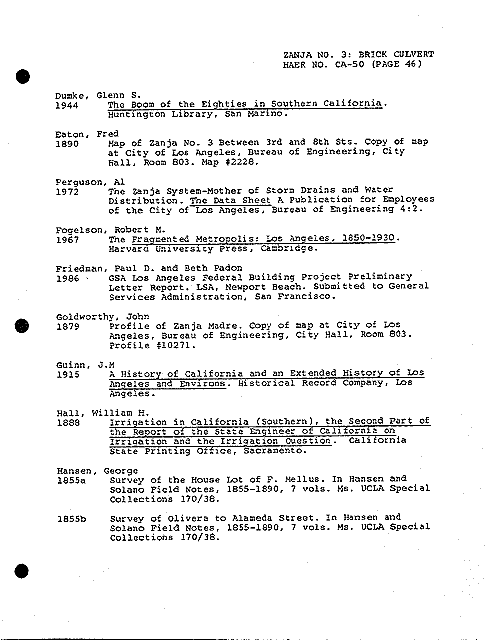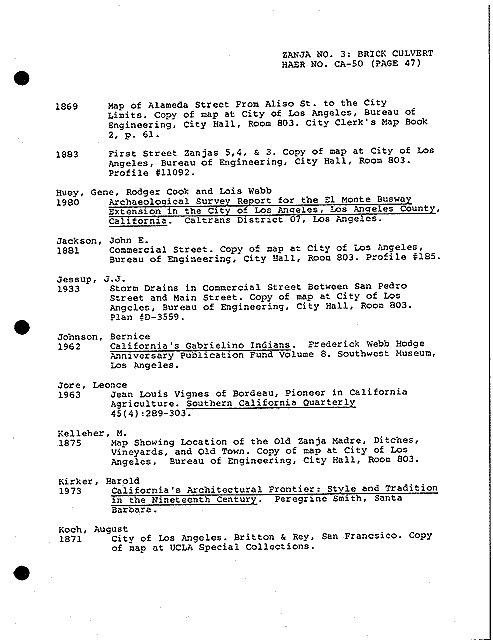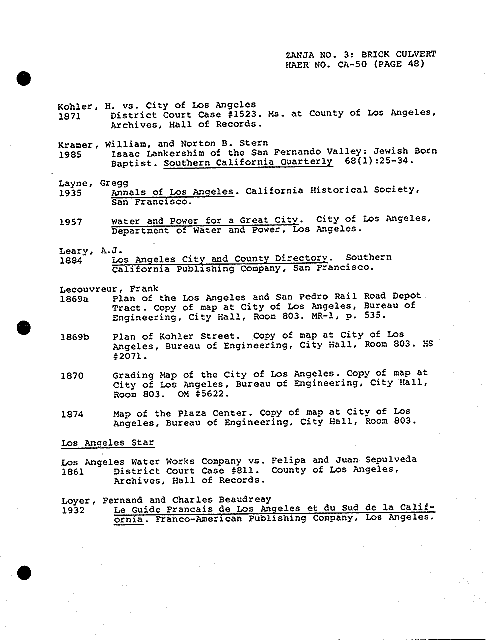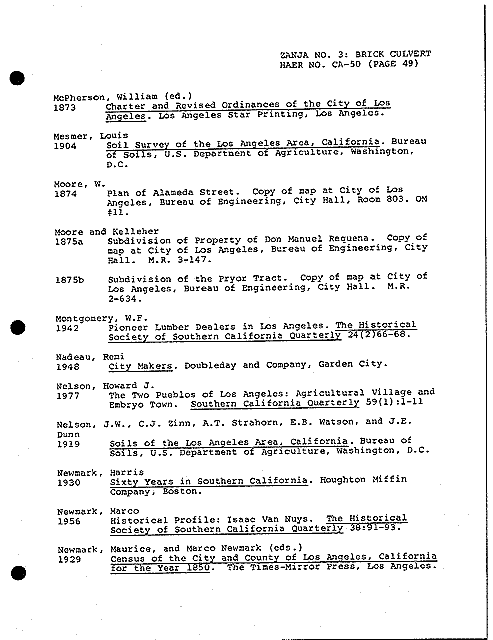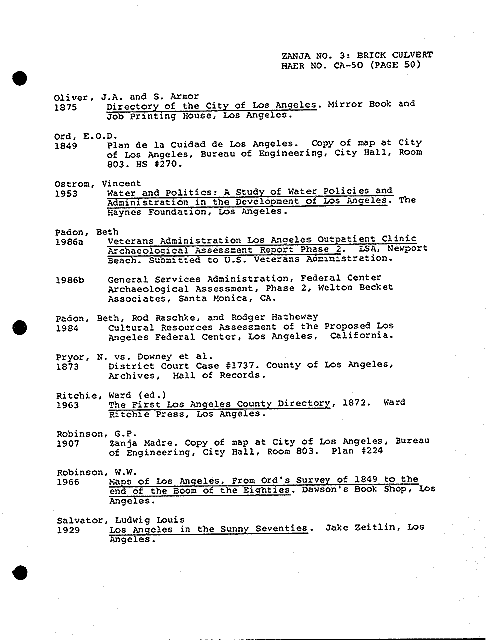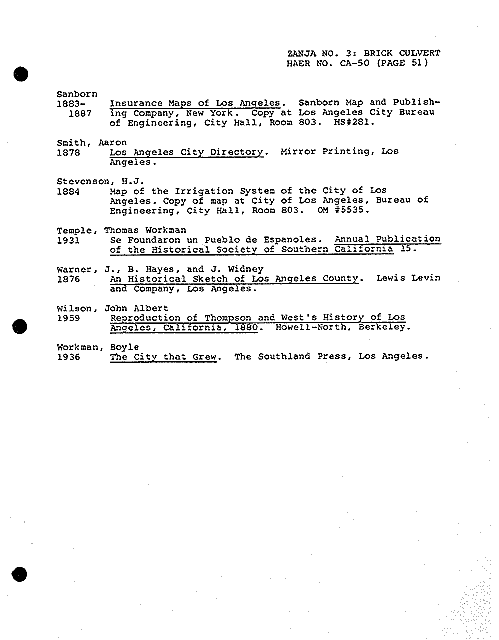 Drawings
---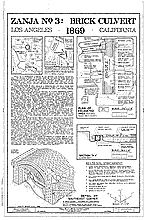 Photo Caption Pages
---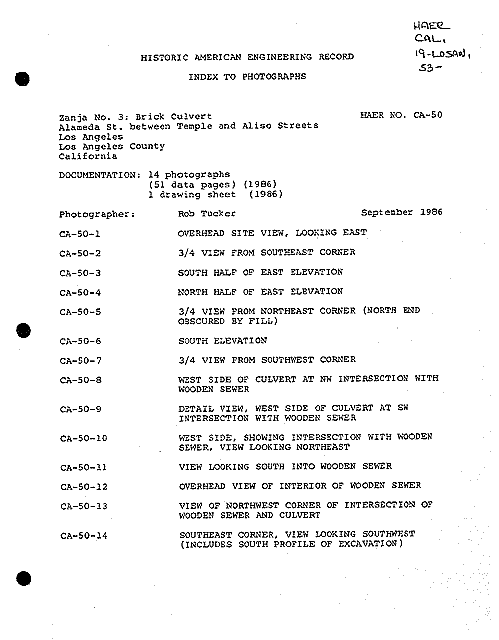 Item Title
Location
Alameda Street between Temple & Aliso Streets, Los%25252525252525252525252525252525252525252525252525252525252525252525252525252525252525252525252525252525252525252525252525252525252525252525252525252525252525252525252525252525252525252525252525252525252525252525252525252525252525252525252BAngeles, CA
Find maps of Los%25252525252525252525252525252525252525252525252525252525252525252525252525252525252525252525252525252525252525252525252525252525252525252525252525252525252525252525252525252525252525252525252525252525252525252525252525252525252525252525252BAngeles, CA
Created/Published
Documentation compiled after 1968.
Notes
Survey number HAER CA-50
Unprocessed field note material exists for this structure (FN-9).
Building/structure dates:
1869 initial construction
Building/structure dates:
1883 subsequent work
Significance: Zanja No. 3 represents a portion of the original Los Angeles water system. The zanjas, a series of ditches from the Los Angeles River, were begun immediately after the establishment of the pueblo in 1781, and provided the community with water for domestic use and irrigation. At its zenith in the early 1880s, the low service water system for the city consisted of the main ditch, called the Zanja Madre, and eight side ditches, including Zanja No. 3. When Commercial Street was opened from Los Angeles to Alameda Streets in 1869, the brick culvert was installed to carry traffic over Zanja No. 3, then an open ditch. The significance of the brick culvert of Zanja No. 3 is three-fold: it survives basically intact, including modifications; its construction typifies that found in other brick culverts in the area; and most importantly, it provides a tangible link to a system that once fed the life-blood to a dry but highly productive agricultural region that later evolved into one of the nation's largest metropolitan areas.
Subjects
Agriculture
Cattle Industry
War (Mexican-American War)
Related Names
U.S. General Services Administration
Warner, J. J.
Copley, Thomas
E. H. Hamilton & W. A. Frick
Bowie, John R., Field Team
Rodeffer, Michael, Field Team
Friedman, Paul, Historian
Tucker, Rob, Photographer
Collection
Historic American Engineering Record (Library of Congress)
Contents
Photograph caption(s):
1. OVERHEAD SITE VIEW, LOOKING EAST
2. 3/4 VIEW FROM SOUTHEAST CORNER
3. SOUTH HALF OF EAST ELEVATION
4. NORTH HALF OF EAST ELEVATION
5. 3/4 VIEW FROM NORTHEAST CORNER (NORTH END OBSCURED BY FILL)
6. SOUTH ELEVATION
7. 3/4 VIEW FROM SOUTHWEST CORNER
8. WEST SIDE OF CULVERT AT NW INTERSECTION WITH WOODEN SEWER
9. DETAIL VIEW, WEST SIDE OF CULVERT AT SW INTERSECTION WITH WOODEN SEWER
10. WEST SIDE, SHOWING INTERSECTION WITH WOODEN SEWER, VIEW LOOKING NORTHEAST
11. VIEW LOOKING SOUTH INTO WOODEN SEWER
12. OVERHEAD VIEW OF INTERIOR OF WOODEN SEWER
13. VIEW OF NORTHWEST CORNER OF INTERSECTION OF WOODEN SEWER AND CULVERT
14. SOUTHEAST CORNER, VIEW LOOKING SOUTHWEST (INCLUDES SOUTH PROFILE OF EXCAVATION)
Back to Los%25252525252525252525252525252525252525252525252525252525252525252525252525252525252525252525252525252525252525252525252525252525252525252525252525252525252525252525252525252525252525252525252525252525252525252525252525252525252525252525252BAngeles, California